Prayer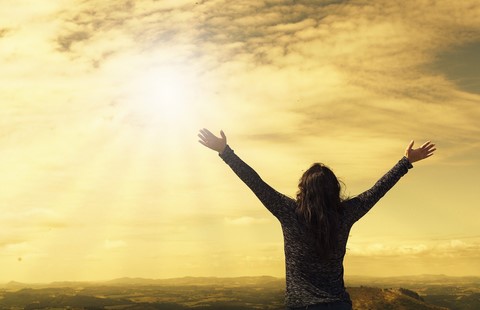 Let's face it, life can be challenging! The coronavirus outbreak has brought many additional pressures. During this challenging time we want to be available to pray for anyone who would like us to.
Does prayer work?
We believe that when we pray we are communicating with God who hears and responds. Through the Bible and personal experience we know prayer makes a difference. We would love to pray with you as you do your exams, whatever exams they might be. When we pray for you we are not expecting that you will get straight A grades without any work, rather we are asking that God would protect you as you study, help to keep you calm and to do the best that you can in this often stressful process. We believe that God created us, loves us and cares for and about us. We therefore know that when we pray God is interested in what we talk to him about and that because he loves us he will respond to these prayers in His ways, in His time – He is God after all!
What happens when I click 'Get Prayer'?
When you click the 'Get Prayer' button the information you have entered gets submitted to our 'to pray for' list. A member of the team will read what you have written and pray for you. If we have genuine concerns about your well being we may be required to contact other organisations who can provide you with relevant support.
What about my personal information?
Any personal information about you, such as name, email address and prayer request will only be used for the purpose of praying for you. We will only use your email to contact you if you request us to. All prayer requests will be deleted after 30 days. You can read our Privacy Policy here.
A final word
The Bible tells us we are created by God and each of us is "fearfully and wonderfully made" (Psalm 139 NIV) God loves us because we are His creation. In times of uncertainty things become very challenging. God does not leave us, even if at times things seem too difficult.
When we're praying for you, it's nice if we can know your name. We don't need your full name, just your first name.
What would you like us to pray for?