Our history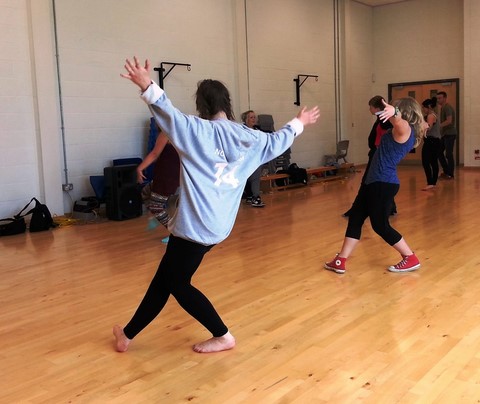 Youth for Christ Gloucestershire became a registered charity in 2015 following the expansion of Cheltenham Youth For Christ in order to reach more young people across the county. Building on the heritage of Cheltenham Youth For Christ which was established in 1974 we are seeking to take Good News relevantly to every young person in Gloucestershire. In the 1950s and 60s Youth For Christ ran outreach events in Cheltenham at Cambray Baptist Church and Park Place. We frequently hear stories of those evenings that made an incredible impact on the young people of the day. Our heritage is not just rooted in Cheltenham, for a number of years there was a Gloucester Youth For Christ working in local schools. This centre closed in 2013 but we did not believe the work of Youth For Christ was finished in Gloucester. We have a firm conviction that the need to take the Good News of Jesus Christ to a generation of young people across the county is as important and as relevant today as it has ever been.
Our aims
Making Jesus known.
From its foundation, Youth For Christ has been about sharing the Good News of Jesus with young people so they can make an informed decision about Him. This will always be core to who we are and what we do.
Equipping young people to share their faith.
We want to equip young people with the skills to share their faith with their friends. We believe that a young person is the best person to share the Gospel with another young person.
Supporting churches in their evangelism amongst young people.
We believe the Church is God's plan for the world. We recognise we have a role in supporting and equipping churches in their work with young people. We will look to serve the local church by providing resources and working in partnership when opportunities arise.
Giving young people life changing opportunities.
Many young people with whom we work will be faced with great challenges, others will have great opportunities. We want to support young people to make positive life choices to build great futures.
We believe that young people need to be given an option to explore the spiritual dimension of life in order for them to make an informed decision about what they believe. We will work with any young person regardless of their faith or whether they have made a decision to follow Christ or not. We value the dignity of young people to make their own choices.
Testimonials
YFC is one of the best clubs I have ever been in, it is really inspiring to me.
Ellie - Key Stage 3 student

The YFC team are so helpful and caring. This is my fourth year I've been going and every single volunteer I've met has been absolutely amazing and easy to talk to.
Anna - 6th form student
I have been going to the clubs since joining school and wouldn't want to stop, I wish I could stay longer. Love the games and discussions and also love hanging out with the team.
Key Stage 3 student